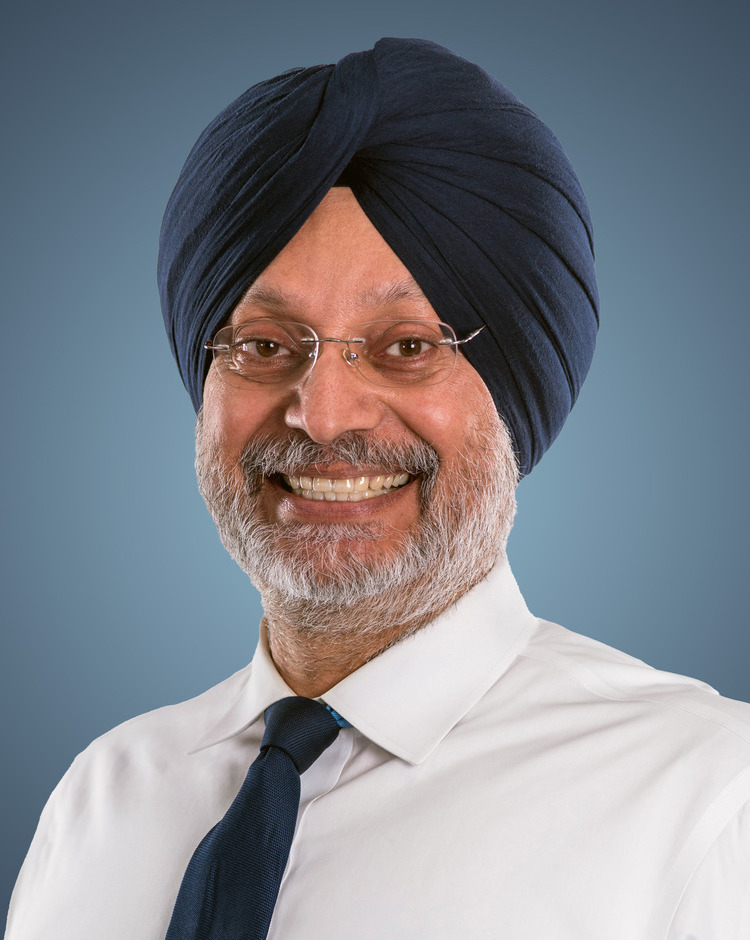 Devinderpal Singh Randhawa, MD
Dr. Devinderpal Singh Randhawa has been practicing as a medical oncologist/hematologist since 2006 and has five board certifications in internal medicine, hematology, oncology, hospice and palliative medicine. He believes in delivering compassionate care to his patients and treats them as he would want his own family treated.
He obtained his medical degree from Punjabi University, Patiala, Punjab, India. Dr. Randhawa then completed his residency and fellowship training at Seton Hall University School of Medicine in Newark, N.J. Most recently he worked at Duke University teaching the attending fellows and as the Hematology/Oncology Clinical Associate, Department of Medicine.
Inspired by his father's battle with pancreatic cancer, Dr. Randhawa decided to pursue the field of oncology. He treats all cancer types and blood disorders with special interests in breast, thoracic and GI cancers. He is deeply committed to making treatment plans based on the most up-to-date research, diagnostic tools and therapies and by working closely with the surgical and radiation teams.
Dr. Randhawa is deeply committed to effective communication with each patient and to foster an environment where patients can make informed decisions about their care. He truly gets to know his patients and their families and develops long-term relationships. His goal is to individualize the treatment plan based on the symptoms and patient's goals. He wants his patients to know that their diagnosis is unique and he understands that this is a crucial phase of their life and that they will walk it together.
In his spare time, Dr. Randhawa loves spending time with his family and friends, gardening, hiking and he is also a big sports fan.