New Patient Information
At Vista Oncology survivorship is our providers' highest priority. Our holistic approach to cancer survivorship begins at the first appointment with our providers, who offer the most comprehensive levels of comfort, care, and compassion. Vista utilizes the most advanced treatments and every available resource, from recent molecular studies to industry-sponsored clinical trials in order to ensure patient-tailored cancer survivorship on every step of the journey.
New Patient Appointments
For new patient appointments please consult your Primary Care Physician or Specialty Physician for a referral. Our services are available to all who seek them. You may become our patient through a physician's referral or transfer. We also welcome the opportunity to provide second opinions. An initial diagnosis can be stressful, we strive to keep waiting times for an appointment to a minimum. Be assured that our exceptional physicians will do their very best to help you. For new patient appointments call 360.352.2900 or fax 360.810.3697.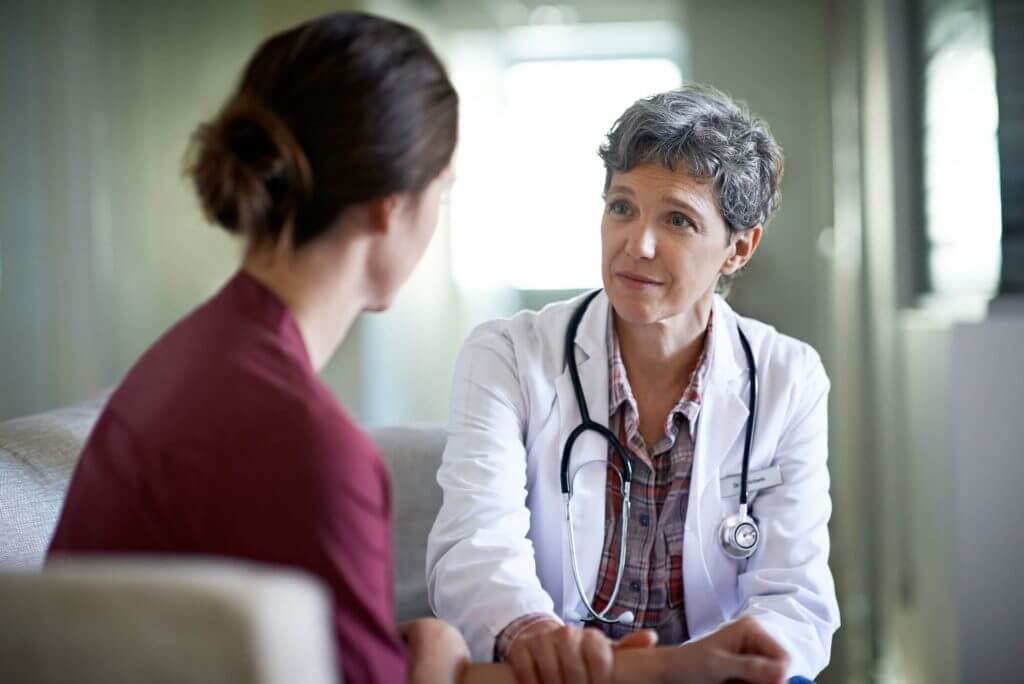 What to Expect During Your First Visit
To better serve you during your visit, we ask that you bring a list of your medications, prior illnesses, surgeries and allergies. Always bring your insurance card and let us know whenever you change your address, telephone number, employment, marital status, or insurance. We accept most major insurance plans.
During your initial office visit, you will have the opportunity for an open conversation with your physician. You will learn about your treatment options, what they involve, any potential side effects, and how our team will guide and support you. If you can, bring someone with you – a family member or a friend – to be another set of ears in the room. In addition to providing emotional support, they can help you remember what the doctor says, take notes for you, and remind you of key questions that you don't want to forget to ask.
Infusion Room Guidelines
We want you to be as comfortable as possible during your treatment with Vista Oncology. In order for that to happen for everyone, the following Guidelines have been made:
ALWAYS check-in with the nurse to verify your identity before sitting down in the chemo suite!
Patient Privacy – Patients may be accompanied by one family member or one friend during their infusion. In the event the chemo suite is full of patients, congested, or is busy for the nurses, guests may be asked to wait in the waiting room.
No children under 14 are allowed.
Eating & Drinking – Because your treatment may or may not cause nausea, eat something light for breakfast (cereal, yogurt, fruit) and be sure to drink a lot of fluids to stay well hydrated (water or electrolyte-enriched sports drinks such as Gatorade). We do not have food available for patients. You may bring food to the clinic, but be aware that other people may easily get nauseous or don't have food of their own. So please be considerate and avoid strong-smelling or greasy fast food.
Clothing – Dress comfortably and in extra layers so you can adjust accordingly to the chemo room temperature. We can provide you with a blanket but if you get cold easily, please bring an extra one. For patients with mediports, it is helpful to wear low cut shirts for easy accessibility.
Cell Phones — Please keep cell phone usage to a minimum and speak quietly.
Calming Techniques – Bring along your favorite books or magazines. If you choose to bring music or personal DVD players, bring your headphones or use some of ours so as to not distract others who may want to sleep. We also provide free tablets with movies and information, Wi-Fi service, and power outlets so you can connect to the Internet!
Scheduling Appointments — Before you leave, ALWAYS make sure to schedule a time for your next visit.